A Small Mystery In Tappan
A few days ago, I was walking across my lawn when I saw something small and round on the ground. Picking it up, I saw that it was an old brass button. After a wash and polish, it became a little easier to read. What I had come across was a button from an Australian uniform. In the center, there is the Australian continent under a crown. Around the edges it reads, Australian Military Forces. Going on line, I found several pages devoted entirely to, of all things, Australian military buttons. This one dates to the First World War, and possibly World War II as well. The mystery, of course, is how on earth did it wind up on my lawn in Tappan?? My theory, based on absolutely nothing, is that a boy long ago got hold of an Aussie military bush hat, the kind with one side turned up and fastened to the crown with... a button. When I was a kid, I thought that they were just the coolest thing, and maybe others did as well. That's my theory, and I'm sticking with it.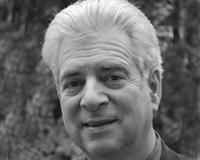 Author:
Thano Schoppel
Phone:
845-729-3902
Dated:
August 31st 2014
Views:
446
About Thano: I have been a resident of Tappan for forty years, and still live in the 1860 Italianate Victorian ho...