EARTH DAY FACTS
The first Earth Day was celebrated on April 22, 1970, by 20 million people in America.
Earth Day went international on 1990.
In 2009 The United Nations declared April 22, International Mother Earth Day.
Earth Day 2016 will be celebrated by more than 1 billion people in 192 countries around the world. This will make Earth Day the largest civic observance in the world.
It takes 90% less energy to recycle aluminum cans than make new cans.
Only 27% of all newspapers are recycled, if all newspapers were recycled it would save 250 million trees each year.
Recycling a single run of The Sunday New York Times would save 75,000 trees.
The average American uses 680 pounds of paper per year.
The average person uses 12 thousand gallons of water each year.
An automatic dishwater uses approximately 9 to 12 gallons of water while hand washing dishes can use up to 20 gallons.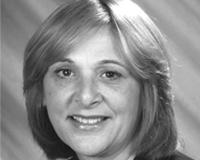 Author:
Donna Podesta
Phone:
201-264-4918
Dated:
April 20th 2016
Views:
2,037
About Donna: I am an experienced Realtor working in the Greater Hudson Valley Region which includes both Rockland...